Brooklyn Clothing | Vancouver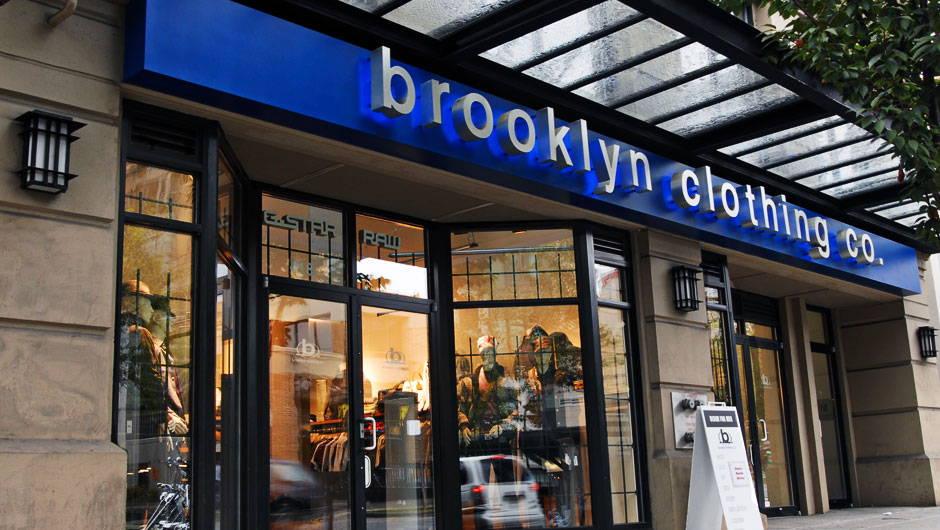 Brooklyn Clothing Co. | Vancouver
418 DAVIE ST.VANCOUVER, BC V6B 2G3

Phone: (604) 683-2929
Email: vancouver@brooklynclothing.com
Hours: M-SAT 10AM - 9PM | SUN 11AM-7PM
Enter your email to subscribe to our mailing list
ESTABLISHED IN 2003, WE ARE THE SECOND STORE TO OPEN UP UNDER THE BROOKLYN CLOTHING CO. ESTABLISHMENT.
OUR YALETOWN BOUTIQUE SPECIALIZES IN MEN'S DENIMWEAR, FOOTWEAR, ACCESSORIES AND MALE GROOMING PRODUCTS.OUR SPRING/SUMMER MERCHANDISE MIX FEATURES A WIDE SELECTION OF SHORTS AND SEASONAL PIECES.
WE EMPHASIZE BRANDS SOURCED AND PRODUCED HERE IN NORTH AMERICA; AND OUR MERCHANDISE SINCE 2014 HAS BEEN CHINA FREE.